About Us
Our Company
Stockard Consulting has 30 years of leadership assessment and training experience and over 32 years of corporate consulting experience.
Headquartered in Toledo, Ohio, Stockard Consulting offers affordable services, personalized attention, and dedicated staff members who are in tune with the needs of individuals, organizations, and corporations.
Our highly trained consultants have over 100 years of combined experience in their professions and use scientific approaches in their seminars and training processes. They include law enforcement and fire department leaders, business managers, and human resource professionals, and they are prepared to share their knowledge and expertise gained from these industries.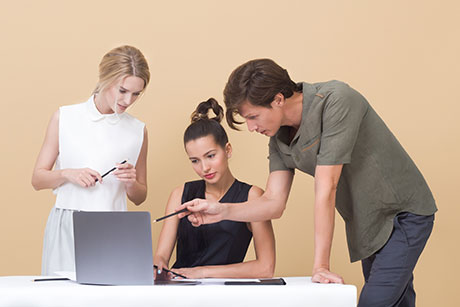 Our leadership training is a scientific process designed to transform individuals with leadership potential or those who have recently been promoted into authentic leaders. Graduates of our program emerge empowered to face the challenges of motivating and engaging their teams to the common goal of success.
Stockard Consulting's leadership method translates well to police and fire departments, for law enforcement officers and firefighters preparing for promotion to commanding officers and chiefs. This training also works in the private sector for entry-level executives to prepare for management positions.
We also work with non-profit and for-profit organizations as well as educational institutions, specializing in providing the highest quality team building, training, and development services.
We utilize a national network of previous clients, community contacts, and professional affiliations to bring the most qualified personnel to your organization. Our diverse executive services are available on a local or a national level.
Stockard Consulting comprises a team of experts that specialize in a variety of services to strengthen your company or organization. We choose the individual consultants that work with each client based on the client's needs.
Along with a talented support team, our consultants include:
---
Eric J. Stockard – President of Stockard Consulting
Eric J. Stockard, president of Stockard Consulting, has worked extensively with police and fire departments, corporations, government agencies, non-profit organizations, and educational institutions in the areas of leadership assessment and training, recruiting, career development, fundraising, marketing strategies, inclusion, and other corporate training services.
Mr. Stockard holds a graduate degree in administration from the University of Toledo. He has worked in corporate sales and marketing and as a non-profit vice president of institutional advancement. He has also worked as a university instructor, vice president for student affairs, associate director of admissions, and assistant to the vice president of academic affairs.
As a consultant, Mr. Stockard's clients have included General Motors Corporation, the Toledo Police Department, the Fort Myers Police Department, the Area Office on Aging, the Boys and Girls Club, Youngstown State University, Detroit Public Schools, Lucas County Schools, the Toledo Catholic Diocese, and Springfield High School. He has presented leadership seminars, served on selection committees, led career exploration programs, and was involved with recruiting, marketing advising, and strategic planning within these organizations.
Mr. Stockard has made numerous presentations to police and fire departments, corporations, educational institutions, and non-profit organizations on topics such as leadership traits, keys to success, office dynamics, cultural diversity, career exploration, and group dynamics.
He takes great pride in being involved in his community and has served on many committees and boards, including the, the Greater Toledo Art Commission Board, the Hospice of Northwest Ohio Board, the Valentine Theatre Board, the Toledo Zoo Foundation, the LOTT Industry Board of Mental Retardation and Developmental Disabilities, Toledo Jazz Orchestra, and Red Cross. He is a member of Alpha Phi Alpha Fraternity.
Tim Yenrick – Executive Consultant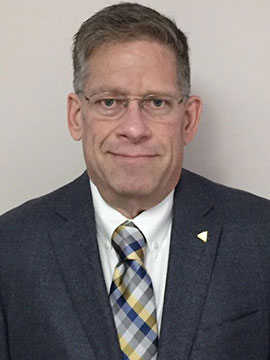 Tim Yenrick has over 30 years of experience working with local and national non-profits as an executive director, organizational planner, executive mentor, and fundraiser. He is well versed in understanding your community, the services it needs, and how to position your organization to best offer those services. As a consultant, he assists in organizational planning for your company or nonprofit, with a focus on assessment, coaching, relationship building, and strategic planning.
Mr. Yenrick has bachelor's and master's degrees in education and has served as executive director of a non-profit neighborhood family center, chief executive officer of the Greater Toledo Chapter of the American Red Cross, and president and CEO of a counseling and community outreach organization serving six counties.
During his tenure, Mr. Yenrick led each of these agencies to exponential growth in services and funding. The family center went from a staff of six with an operating budget of $150,000 to 85 employees, 450 volunteers, programs serving 10,000 people, and a $2.5 million annual operating budget.
At the American Red Cross, Mr. Yenrick guided the chapter to recognition among the top 10% of highly performing chapters in the nation. He became regional chief executive officer, overseeing 24 counties.
Mr. Yenrick has served in a volunteer capacity for various civic and professional organizations. He is the recipient of the Twenty Under Forty Award, the Jefferson Award, and the East Toledo Family Center Distinguished Citizen Award.
Morris Jenkins, Ph.D., J.D. – Legal Consultant
Morris Jenkins was born and raised in Detroit, Michigan and attended Michigan State University. He served in the United States Army and the Marine Corps. After military service, he graduated from Claflin College in South Carolina and Stetson University College of Law in Florida. He then obtained his Ph.D. in law, policy, and society from Northeastern University in Boston.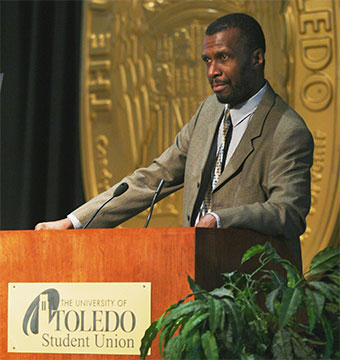 Dr. Jenkins is an associate professor in the Department of Criminal Justice and Legal studies at Lewis University in Illinois. His research interest is the concept of Restorative Justice, and he has written many articles on the topic. He has been published in the Journal of Juvenile Justice, the American Journal of Criminal Justice, the International Journal of Comparative Criminology, and many other publications. He is also involved in many projects around the country centered on restorative justice.
Dr. Jenkins is currently working with Youth and Families in Crisis, LLC, developing a restorative community engagement project with the Fort Myers Police Department. He is also establishing a program where youth can explore dispute resolution techniques.
Dr. Jenkins has taught and conducted training on mediation, law related education, and restorative justice in high schools, colleges, universities, police departments, community-based agencies, and detention centers in Michigan, Ohio, Florida, South Carolina, Pennsylvania, Washington, Washington D.C., New Jersey, New York, and Massachusetts.
As a member of the National Association of Community and Restorative Justice, he has been a vocal advocate of using restorative justice to deal with disproportionate minority contact. He also envisions restorative justice as a means to change the disturbing school to prison pipeline trend.